American wine has just gotten a dubious distinction: it features on a list of 128 items that may be subject to new Chinese tariffs. (spelling tip: tariffs ends in "FFS"!)
Saber rattling in trade between the US and China is escalating. The Trump administration announced $50 billion in tariffs on Wednesday and China responded yesterday with a more modest $3 billion. Of course, the two sides could be posturing and may come to an agreement before the tariffs hit the fan.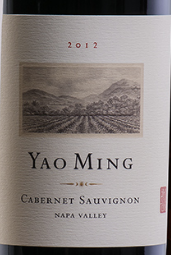 At any rate, wine featured on the list of items that would be hit with a 15% tariff into China. The US exports $79 million of wine to China, which seems like a drop in the Slavonian oak barrel of world trade. (Pretty small beer…) So even though it might sting in California, it is something of a backhanded compliment to US wine that it is seen as symbolically significant.
The US wine market is large and thirsty: by far the majority of wine produced in America gets consumed in America. California wine sold at retail fetched $35 billion in 2016. Beyond that, about a third of the wines consumed in the US are imported into what is a $60 billion market.
China is also a large and growing market for wine. As small as the US exports are to China, they were up a very healthy 47%. Australia, by contrast, with its small domestic market, has aggressively provided wine to the Chinese market. A new free trade agreement between the two countries means that Australian wine will have no tariff next year. France remains the largest source of foreign wine to China both in terms of value and volume.